WHITETAIL DEER
Enjoy hunting but don't have time to prepare for each season? Look no further than Four Branches!​
At Four Branches, we have 12 available stands, spreading across 1500 acres. Each stand is 6' x 8'. Half acre food plots are at all stand locations.
For more information about hunts or to reserve your stand, please contact our Pro Shop @ 704-272-0833.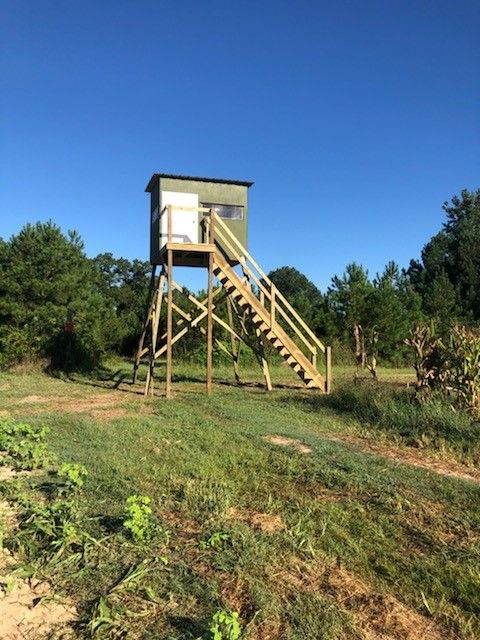 2023 Season Rates:
Hunts are available as weekend, week and for the entire season.
Weekend: $350 per person
Available Saturday & Sunday
(one doe, one buck limit)
Week: $500 per person
Available from Monday-Friday
(two doe, one buck limit)
Season: $3500 per person
Available from October 28- January 1
(bag limit)
​*All Stands have a 1 adult max or 1 adult, 2 children max
*Handicap accessible available
All hunters must have proof of NC hunting license prior to hunting.
Harvested deer restrictions:
8 point minimum
16" minimum
*$1000 penalty for kill under specs. Shot fired is considered a kill.
All hunters will be required to visit stand location one day in advance.
​*All hunters will be required to complete Four Branches' hunting contract, which includes all above restrictions.