At Four Branches, we invite you to join us for a one of a kind quail hunting experience. For more information about our hunts or to schedule your hunt today, please contact our Pro Shop at 704-272-0833.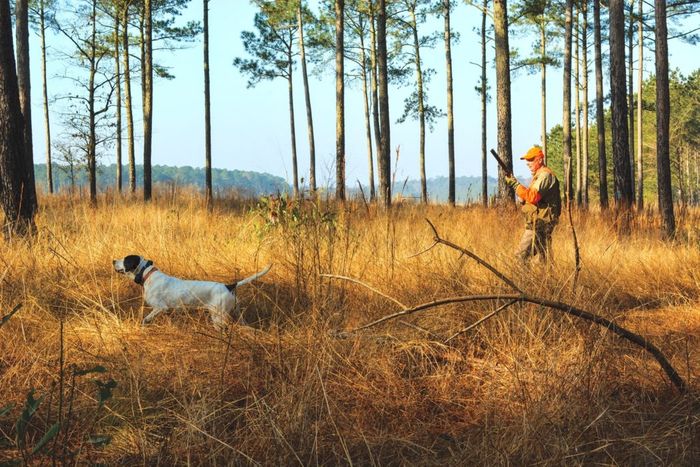 Available dates for remainder of 2023 Quail Season:
February 3-5, 10-12, 26
March 3,5, 17,19, 24-26
Quail hunt price list:
30 Birds
$575 Non-members
$525 Members
50 Birds
$650 Non-members
$600 Members
75 Birds
$800 Non-members
$750 Members
100 Birds
$900 Non-members
$850 Members
Cleaning fees:
Breast only: 50 cents each
Whole bird: $1.50 each
*MINIMUM $60/HUNTER TIP REQUIRED*
*Additional birds harvested will be charged $9/bird. *Additional birds may not be requested.
*Four person max in groups.
*All hunts must be reserved one week in advance.
Check out other hunts available at Four Branches!